Monte Vista, Colorado
Monte Vista CO Real Estate, Monte Vista Area and Community Information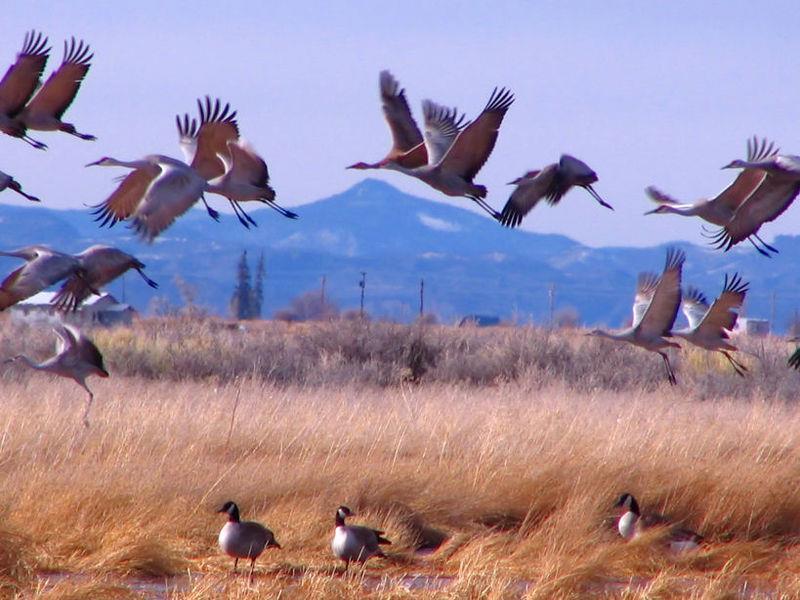 The History of the Monte Vista CO Real Estate Is Interesting to Study: The first people who inhabited the area included a group of the Ute people who settled near the area at least 500 years ago. They established several hunting grounds near the Monte Vista National Wildlife Refuge that enabled them to successfully lead a nomadic lifestyle for nearly 200 years.
Other tribes who lived near the Monte Vista area included a group of Comanche Indians who began living near Monte Vista at least 400 years ago. They lived near Monte Vista until they were forced out of the area during the late 18th century by a group of Spanish troops led by Juan Bautista de Anza.
The first permanent American settlers arrived in Monte Vista during the 1880s after the Denver & Rio Grande Railroad placed a railroad siding near what is now Fullenwider Park. They converted many Monte Vista properties for sale into thriving ranches and farms that still play an important role in Monte Vista's economy.
The demand for Monte Vista Homes for sale grew during the 1930s after motorists discovered Monte Vista's value as an outdoor vacation destination. The discovery encouraged several home builders to construct high-quality Monte Vista CO homes during the 1940s and 1950s that were suitable as vacation homes.
Real estate in Monte Vista is now located in a historical Rio Grande County community that offers home buyers a peaceful atmosphere and access to many of Southern Colorado's most popular outdoor attractions. These benefits make homes for sale a wonderful value for outdoor enthusiasts who relocate to one of Colorado's most popular vacation destinations.
For more information about the history of homes for sale in Monte Vista, please visit this website maintained by the Monte Vista Historical Society.
Many Places Offer Outdoor Recreational Facilities and Activities That Are Open to All Monte Vista Residents: Monte Vista is well-known for its prime location near many recreational facilities. These facilities offer Monte Vista home buyers access to some of Colorado's most popular recreational activities. For example, Monte Vista National Wildlife Refuge offers many hunting opportunities that overlook the Sangre de Christo Mountains. It also offers wildlife enthusiasts an opportunity to watch more than 90 bird species that nest near the refuge's wetlands.
Moreover, Wolf Creek Ski Area offers skiing and snowboarding enthusiasts some of Southern Colorado's most popular ski trails. Home buyers who contact a Monte Vista Realtor will also enjoy the hiking and camping experiences that have made Great Sand Dunes National Park and Upper Sand Creek Lake popular destinations for many years.
Located near Many Fun Attractions: Monte Vista is located near many fun Southern Colorado attractions. Some of the most popular Monte Vista attractions include Spanish Peak Trail, Monte Vista Golf Club and Zapata Falls.
The Monte Vista Area Is Also Home to Many Fun Events: The Monte Vista area is home to several fun events that offer home buyers a fun way to learn about Rio Grande County's history and geography. Some of these events include the San Luis Valley Ski Hi Stampede, the Monte Vista Crane Festival and the San Luis Potato Festival. Home buyers who are interested in relocating to Monte Vista can find details about other Monte Vista-area events by visiting the Monte Vista Chamber of Commerce's event website.